Kereval enriches its Isobus test bench with a 10th console
Kereval, an engineering and software quality testing laboratory, has just acquired a 10th tractor console thanks to a new partnership.
With a wealth of the main consoles on the market, its Isobus test laboratory can verify compliance with the Isobus standard and test their interoperability with different implements.
The bench, which is unique in France, enables agricultural manufacturers to easily test their product in advance of the phase, with a large number of consoles at once, without the stress of having to solve the problem in an emergency at the farmer's premises.
The bench is designed so that it can continue to be upgraded with new equipment, in order to provide the best possible response to your interoperability testing problems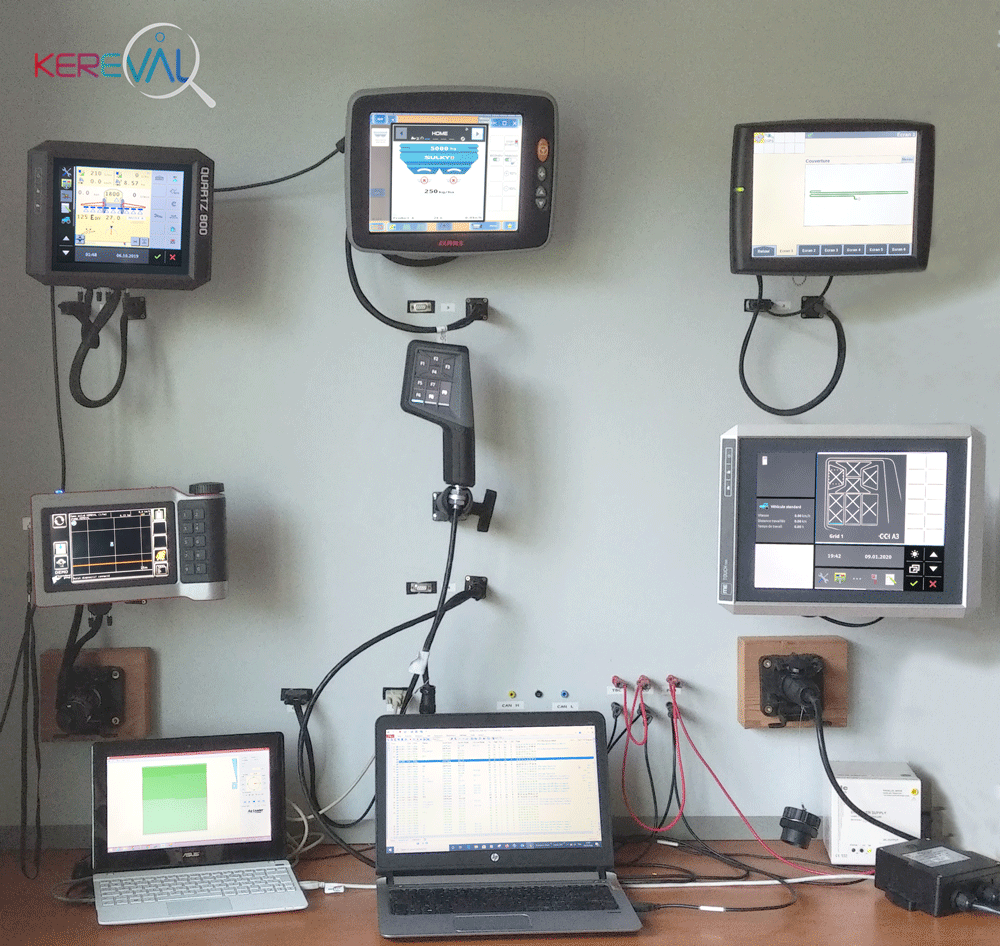 Only French Isobus laboratory
Since 2014, Kereval has been accredited by the AEF as one of 5 laboratories in the world – and the only French laboratory – that can certify the Isobus standard and publish the result in the AEF database.
"With Kereval, we have cooperated and carried out numerous developments that have led to Isobus certifications.
The benefits are obvious: technically competent, explanatory and formative… why move to Germany or Italy?
I have no hesitation in recommending Kereval, they will be able to adapt to your needs."
William FAYARD Managing Director FDintégrateur

Our Expertise
Training (basic, technical, ISOxml, TIM…)
Pre-certification and AEF certification for the Isobus standard
Council
Technical support (assistance in Isobus product development, interoperability testing…)
Our test bench